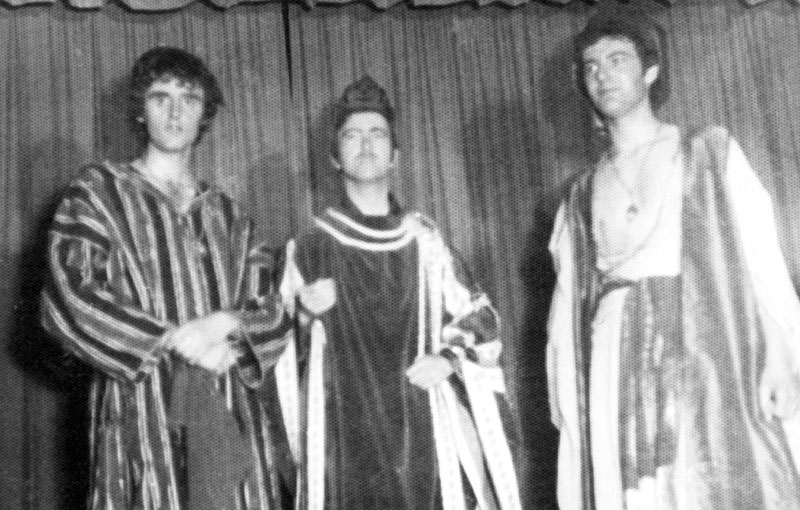 Tamburlaine the Great, 1971.
The poor lead character (T.Egan) had speeches to learn that ran to pages!
Above L to R: Persian Lords - J.Kenny as Ortygius, D.Cronin as Cosroe & J.Cullen as Menaphon.
Below L to R: J.Cullen (standing), D.Cronin (enthroned), T.Egan as Tamburlaine, Unknown, K.Foley as Teschelles and B.Eccles as Usumcasane.